Our Next event:



Art in the Studio
February 9th 2014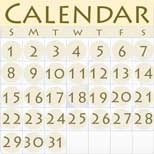 See what we're doing,
and
See what our members are up to.

Click hereto see photos of our past events.



Follow us on twitter
@StratfordArtsCT
Follow us on Facebook
StratfordArtsGuild CT


Should Kids Get Summer Homework?
Jill Notte's little girl Sara is a straight-An understudy, and she's taking 5 advanced arrangement courses this autumn. It'll be her senior year.
This eager endeavor may demonstrate Sara's demise — at any rate if the long term old needs to make the most of her midyear get-away. Some place in the middle of going through seven days at a Young ladies State program, a month at the New Jersey Lead representative's School of Designing and Innovation at Rutgers College, and visiting a couple of expected universities, Sara must finish the accompanying remaining burden before school begins:
Read five books for AP English
Read one book for AP History
Complete a bundle of tasks and issues for AP Analytics
Complete a bundle of tasks and issues for AP Science
Compose a few rundowns of logical standards for Respects Material science
Goodness, and her English instructor suggests that she go to Shakespeare exhibitions at the nearby school to enhance the numerous she's needed to peruse as impact of AP English. "I attempt to put a positive turn on it," says Sara's mom, Jill. "I advised her, 'mid year's an incredible opportunity to understand Shakespeare!'" In any case, concedes Jill, it's not very simple to put a similar sort of "fun" turn on the pile of brain desensitizing math and science books sufficiently strong to bring down a Yellowstone grizzly.
Disregard drowsily refreshing weeks loosening up from the pressure of a serious school year. Farewell, too, to working her standard summer work as a lifeguard, which Sara despondently needs to renounce — alongside the cash she planned to put something aside for school. As her mom puts it, "summer schoolwork is an all-day work."
Just say no!
A few guardians contend summer schoolwork is just tasteless busywork that saps the delight and suddenness from summer. So says Sara Bennett, originator of StopHomework.com. "Regardless of whether there is a midyear slide, I don't think schoolwork is the arrangement," Bennett says. "Children need more personal time during the school year. I think they need that newness during summer."
Here's a progressive methodology for excursion idealists who state kids merit a classic, summer liberated from exceptional cerebrum strain: Simply state no. That is the thing that Bennett recommends a parent do in the fall if a kid is disinclined to doing the bundle. "I'd send it back and state, 'I'm heartbroken, my kid didn't get an opportunity to do it.'
All year Homework blues
Along these lines, and those daily anxiety-ridden schoolwork dramatizations that run from September through June currently get all year charging. The other issue, Pope says, is that midyear schoolwork parcels (much of the time put off until the last miserable week before school starts), frequently appear to fall into a scholarly dark opening once they're turned in — with no criticism from instructors and no impact on children's evaluations.
With respect to the work that Pope's three children — ages 10, 12, and 15 — get gave at school's end, she outlines for them, "'I won't bug you about this by any means. I won't be the police.' We take a gander at the tasks they get for the mid-year and I state, 'How long do you think this will take? Do you need me to remind you to do my homework?' "However, in the event that they leave it until the last part of the mid-year, Pope says, well, that is their decision. It's their get-away, overall.