Our Next event:



Art in the Studio
February 9th 2014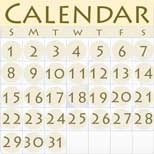 See what we're doing,
and
See what our members are up to.

Click hereto see photos of our past events.



Follow us on twitter
@StratfordArtsCT
Follow us on Facebook
StratfordArtsGuild CT


Supporting the Guild:
Donations as well as Business sponsorships or grants to The Stratford Arts Guild are greatly appreciated, as well as support for specific Guild events. Contributions of services, materials, equipment or use of facilities are also appreciated.
Event Collaboration with other organizations or businesses increases public exposure for both parities and can assist The Guild in raising funds. These joint events can include an art exhibit, musical, theatrical or reading performance in combination with your grand opening or annual special event. We are open to your ideas and suggestions that could benefit both parties.
Donations:
Donations allow us to keep the arts alive and provide free events. Your donations toward the Stratford Arts Guild are greatly appreciated!