Our Next event:



Art in the Studio
February 9th 2014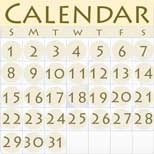 See what we're doing,
and
See what our members are up to.

Click hereto see photos of our past events.



Follow us on twitter
@StratfordArtsCT
Follow us on Facebook
StratfordArtsGuild CT


Membership:
Join the Stratford Arts Guild.
Membership helps support the arts through exhibits, performances, networking, collaborative/joint events or possibly through new and exciting ways that have yet to be explored.
Annual membership is open to all. Join as a PATRON of the arts or as an ARTIST, with an individual or family membership. Organizations are also welcome to join.
Individual Artist $30.
Patron of the Arts $30.
Family Membership $45.
Organizations $45
Click on the Application Icon for a printable PDF of the
Membership Application form.