Our Next event:



Art in the Studio
February 9th 2014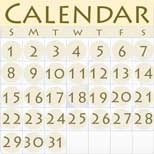 See what we're doing,
and
See what our members are up to.

Click hereto see photos of our past events.



Follow us on twitter
@StratfordArtsCT
Follow us on Facebook
StratfordArtsGuild CT


Meetings:
The Stratford Arts Guild meets on the first Tuesday of every month with exceptions for holidays and elections.
Rescheduled meetings take place on the following, or 2nd Tuesday of that month. Rescheduling due to inclement weather, holiday, election or other important incidents will be announced by e-mail and posted on our facebook page. Additional meeting announcements may be posted in local newspapers, radio and television if time permits.