Our Next event:



Art in the Studio
February 9th 2014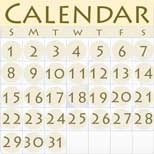 See what we're doing,
and
See what our members are up to.

Click hereto see photos of our past events.



Follow us on twitter
@StratfordArtsCT
Follow us on Facebook
StratfordArtsGuild CT


About the Guild:
The Stratford Arts Guild was created to support and foster the growth of the arts and cultural experiences in and around the Stratford Ct area. This is done through an organized arts collaborative comprised of artists of all media, patrons of the arts, community organizations and businesses.
The Guild believes a community's quality of life is enhanced by diverse and thriving cultural arts activity by the members of that community.
The Guild also recognizes the need to collaborate with other surrounding arts organizations to further expose creative endeavors through an accessible network.
The Guild advocates access to the arts for all and strives to develop opportunities for members to display or perform their artistic creations for the public's enjoyment.